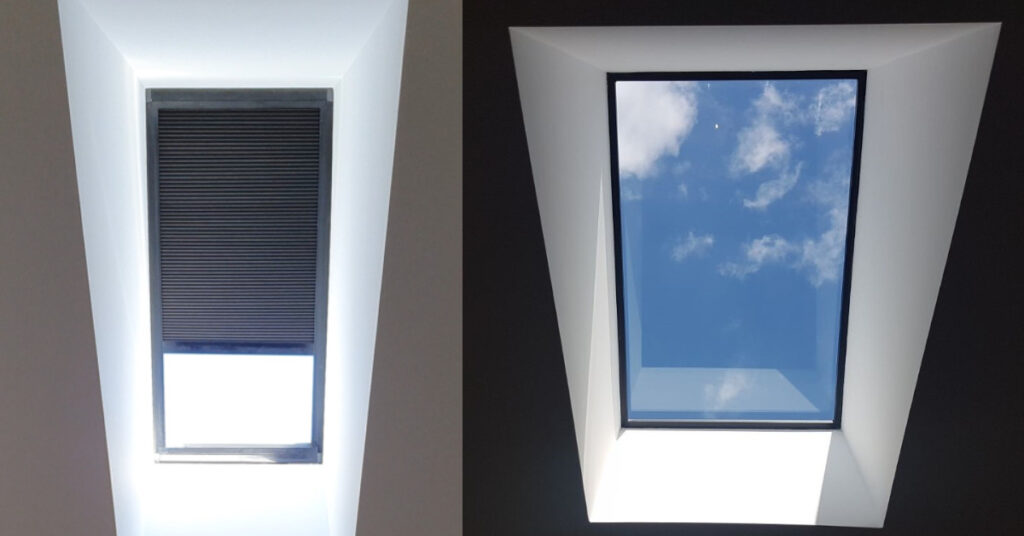 Skylights are not only perfect for bringing an abundant amount of natural light into your home, but they also provide a wide array of benefits, making them an excellent investment and great addition to the interior of your home.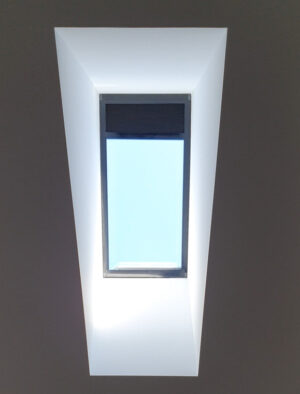 There are different types of skylights to choose from – fixed skylights, operable skylights, and tubular skylights. They differ in terms of the nature of use, materials used, and shapes. Whichever one you opt to use, you'll definitely enjoy.
Traditional operable skylights are a popular choice with homeowners, because they offer the largest array of benefits.
Fresh air and improved ventilation.
Reduced energy consumption – since you won't need to use that much artificial light and heating/cooling system.
Increase the resale value of your property due to the improved aesthetics that skylights add to the interiors of your home.
Enjoy the view of the sky or stargazing at night with your square skylights.
With all the advantages of installing skylights, there's no doubt it's one of the few features that offer both aesthetic and functional value to your home. But with a wide variety of options available in the market today, it can be tricky which one to choose for your home.
To help you make the right choice, let's discuss the different types of skylights and their uses.
What Are The Different Types Of Skylights?
Choosing the best skylight based on the layout of your home and the type of roof you have are the things you need to consider. Here are the different types of skylights:
Fixed skylights: Fixed skylights are one of the most popular types of skylights, and as the name suggests, they can't be opened and are completely sealed to the roof. Fixed skylights are frequently used in areas in your home where light does not reach, such as the stairwell and attic. Almost 90% of the materials used in a fixed skylight are glass, while the frame is commonly made of aluminium, steel, or timber.
Ventilated skylights: Among the different types of skylights, this one is the most versatile because it's multi-purpose. Unlike fixed skylights, ventilated skylights can be opened and are perfect for the bathrooms and kitchen, where stale air tends to build up. Ventilated skylights help air circulate in a room while also providing an abundant supply of natural light.
Tubular Skylight: Tubular skylights are generally used in both residential and commercial spaces. They consist of three main components: A light collector mounted on the roof, a highly-reflective tube, and an interior fixture. Unlike fixed and ventilated skylights, tubular skylights only provide a limited amount of natural light because of their shape.
LED Skylights: LED skylights are not a true skylight. They are more like an artificial light that has been designed to look like a skylight. They have their purposes, such as internal or first floor rooms; however, they cannot be seriously compared to a traditional skylight which bathes a room in healthy natural light.
If you're wondering, what are the different types of skylights for different types of roofs – both fixed skylights and ventilated skylights are suitable for metal roofs and flat roofs. For flat roofs or low pitched roofs, they require custom flashing to install fixed or ventilated skylights.
How Do I Choose A Good Skylight?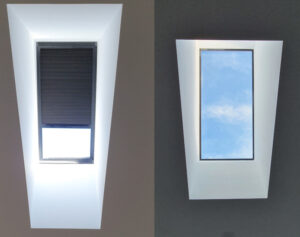 Even just installing a single skylight can make a big difference in a room. But how to choose a skylight? Here are some tips to ensure that you invest in high-quality skylights for your home.
The material used: Opt for a skylight made from laminated glass. Earlier versions of skylights were made from plastic which is not durable and gets scratched easily. Laminated glass is more expensive, but they are more durable and clearer than plastic.
Roof compatibility: Choose a skylight that is compatible with most types of roofing. Depending on the manufacturer, both fixed skylights and operable skylights are suitable for most types of roofs. Custom flashing kits may be required on low pitched roofs.
Glazing: Glazing affects the amount of heat absorbed and lost, helping with a household's energy efficiency. Nevertheless, skylight blinds are also available to help regulate the amount of sunlight that comes into your home, especially during high noon.
Fixed vs Operable skylights When deciding between the two, identify which part of your home you wish to install the skylight. For areas in your home where stale air tends to build up, such as the kitchen and bathroom, operable skylights suit best. Fixed skylights on the other hand, are perfect for areas such as the living room where an abundant amount of natural light is welcome.
Residential Skylights
There's no doubt residential skylights are one of the best investments and few features that bring both aesthetic and functional values to a property. Having an abundant amount of natural light is just one of the many benefits skylights bring to your home.
Imagine cooking without relying on task lights or dining under the stars. Enjoy waking up in the morning with the sun as your natural alarm clock and to give you that extra boost of energy to start your day. There's also a reduced need for exhaust fans in your bathroom or kitchen when you have a ventilated skylight.
Aside from these practical perks, one can't deny the aesthetic appeal that skylights add to the interiors of a home. They are highly versatile and can easily be integrated into any style of home. Whether you want a contemporary designed house or are leaning more on rustic and traditional architecture, a skylight can help complement and enhance the design. Install a skylight in the middle of your living room to help illuminate the whole room or place multiple square highlights in your hallway or outside patio.
There are many ways to incorporate skylights into your home. They are generally easy to install and do not need any extensive structural changes to your roof.
Types of Skylights for Homes
Among the different types of skylights for homes, fixed skylights and operable skylights are the best options. Just make sure to position your skylight perfectly to ensure maximum benefits. Depending on the size of the room, you can decide whether to install only one or multiple skylights.
What Are The Best Types of Skylights for Houses?
The best types of skylights for houses greatly depend on where you wish to install one. For stairwells and hallways, a couple of fixed skylights are ideal to have enough natural light to flood these areas.
If you want to improve the ventilation in some areas of your house like the kitchen and the bathroom, operable skylights are your best option. Operable skylights also serve as traditional windows in areas in your home where installing wall windows is not possible.
Types of Skylight Glass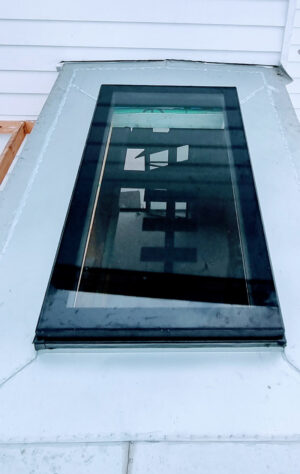 Laminated glass is the best among different types of skylight glass material. It is the same type of glass used in car windshields since laminated glass holds together once it breaks.
Vivid Skylights are made from 5mm laminated glass panes for added safety with a strong aluminium frame and a black powder-coated finish. Since skylights will be part of your roof, it's important to choose durable skylights to ensure that your home is protected against harsh weather conditions.
How To Pick A Skylight?
If you're contemplating how to pick a skylight, you may contact Vivid Skylights for more information. We've been in the business for several years now, and we supply premium standard-sized skylights that can be installed in most residential homes.
Our skylights are suitable for both pitched tiled and corrugated iron roofs and come with easy install flashing kits. All our products have a five year warranty period.
How Much Does It Cost To Put In A Skylight?
The skylight installation cost varies – depending on the size of the skylights, the type of skylights, and installation cost. Skylights are a perfect investment because the wide range of benefits you can enjoy when you install one is worth its price tag.
To know more about the different types of skylights and how to choose the right one for your home, check out the Vivid Skylights products.