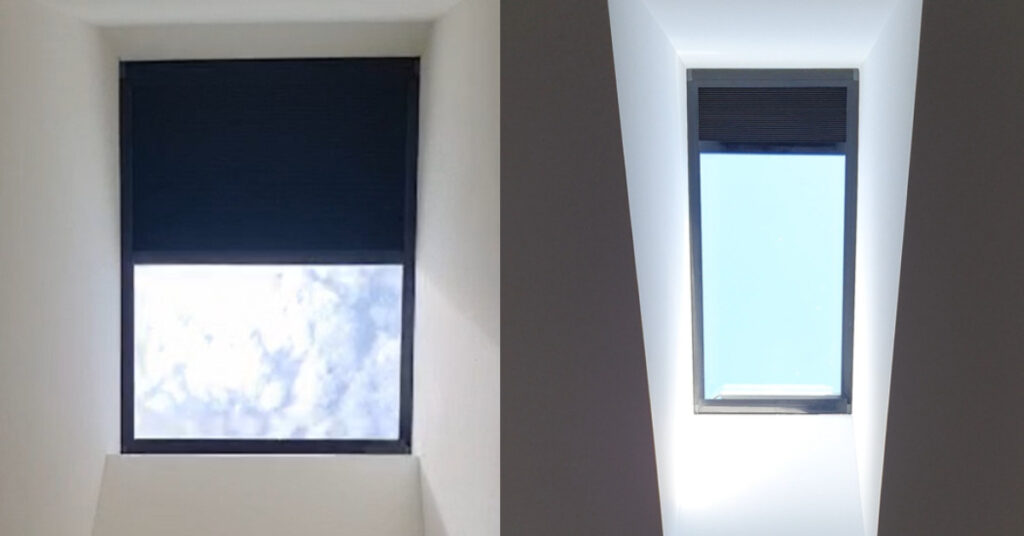 Skylights are incredible for filling a room with natural light – but even better if they can also bring fresh air to your home, especially in areas where additional ventilation is needed, such as the bathrooms and kitchen.
Skylights are a perfect investment, but one of the biggest concerns homeowners have with them is the heat build-up that comes from the intense heat of the sun. That's when opting for operable skylights makes so much sense.
Operable skylights are the type of skylights that open either manually or automatically. They also serve as roof windows when traditional windows are not possible. Hot air rises, and having a skylight that opens gives homeowners the benefit of letting the rising heat out and providing fresh air, making the entire room more comfortable.
Although operable skylights are generally more expensive – up to 40% more than fixed skylights, they offer more benefits, especially in providing comfort during the summer season. If getting as much fresh air and extra daylight are what you want to achieve, operable skylights are the perfect solution.
The more you learn about operable skylights, the more inclined you'll be to invest in one.
What Are Operable Skylights?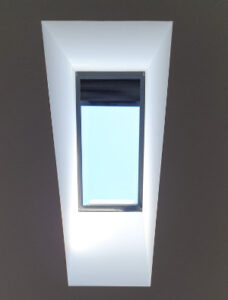 Operable skylights are skylights that open and close to allow air to flow through them. Since skylights are positioned on the roof, operable skylights allow the hot air out, a benefit that you can't enjoy with a fixed skylight.
Modern operable skylights are opened using a remote control, making it easier for homeowners to manage them compared to skylights that can only be opened manually.
What Are the Advantages of Operable Skylights?
Operable skylights provide a wide array of benefits to your home, such as improving the daily comfort level of your family and boosting the privacy of the property. Other advantages of operable skylights include:
Reduced energy consumption: Aside from the abundant amount of natural light you get from a skylight, opting for an operable one also helps reduce your A/C and other ventilation consumption.
Control room temperatures: Operable skylights give you the capacity to release the hot air trapped on the ceiling during the summertime. Installing an operable skylight allows the cool air to enter your home and circulate while letting the hot air out.
Provide more privacy: If you want more privacy, you can opt to install operable skylights instead of traditional windows since the former provides all the benefits of a traditional window with the extra privacy to boot.
Improve air quality: It's necessary to let stale air out from your house, especially in areas where the tendency for mould build-up is high, such as the kitchen and bathrooms. The more open these areas of your home are, the more comfortable it would be for the family.
Operable Skylights vs Fixed Skylights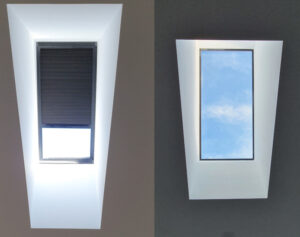 When contemplating operable skylights vs fixed skylights, it's best to identify first which part of your home you wish to install the skylights on. While both add an aesthetic appeal to your home and help illuminate your living space, the additional benefit of ventilation that operable skylights offer is ideal for areas in your house that need air to circulate more such as the kitchen and bathrooms.
Operable skylights are a great option where installing traditional windows is not possible such as in the attic or if you have a loft type of house. Although operable skylights are relatively more expensive than fixed skylights, the additional benefits you'll get to enjoy are honestly worth the cost.
What Are Venting Skylights?
Venting skylights, also known as operable skylights, are the type of skylights that can be opened to not only provide daylight and ventilation but also provide safe access to the roof. Venting skylights let you enjoy the sunlight without compromising the privacy of your home.
Similar to a ridge vent, venting skylights function with the help of a continuous hinge but have a higher profile compared to that of a ridge vent and offer improved air circulation and water performance together with a higher thermal value.
Operable Skylights for Residential Homes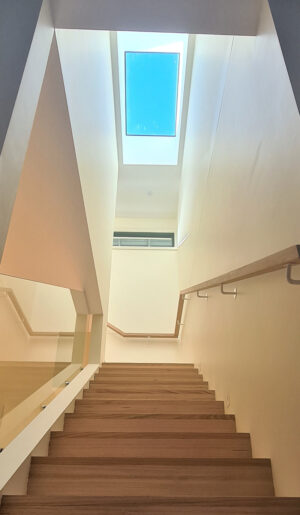 More and more homeowners are discovering the benefits of ventilating skylights for homes. Installing operable skylights in residential homes helps improve the quality of living for the entire household by bringing a generous amount of daylight and fresh air into the property.
There are a million and one ways to incorporate skylights in residential homes. Install them above your bed to allow you to stargaze or enjoy the passing clouds or a few inches away from the shower area to not only get the much needed extra daylight but also allow air to circulate to prevent stale air from getting trapped. Indeed the options are limitless.
What Are the Best Operable Skylights?
The best operable skylights are the electric opening models, as they save you the hassle of climbing through a ladder to open or close your skylights.
Vivid Skylights offer easy to install operable skylights complete with pre-installed electric motor and remote. Our skylights come with a flashing kit that suits both tiled and steal-pitched roofs over 15 degrees.
Our skylights are made from 5mm laminated glass panes for added safety – if the glass breaks, it will hold together, avoiding the possibility of injuries caused by shards of glass. With water leaking from the roof being the main concern with installing skylights, the top of the Vivid Skylights products is frameless, stopping the water from pooling on the bottom edges in low pitched roofs.
Vivid Skylights come in four standard sizes, with more sizes to be added soon. They can be installed to have a frame or frameless glass finish internally and have a strong aluminium frame with a black powder-coated finish.
To know more about our products, check our shop for further details. Likewise, you can also contact us if you want to learn more about skylights and how to integrate them into your homes. Vivid Skylights is one of the leading suppliers of premium standard-sized skylights compatible with most residential homes.