WE DELIVER OUR SKYLIGHTS AUSTRALIA WIDE
Why Vivid Roof Skylights?
Brighten your home with natural light and a view of the sky. Vivid skylights transforms those dull areas of your home into inviting spaces. From dark hallways to external walls built on the boundary brightening up your home has never been easier by installing a Vivid skylight Melbourne. Vivid skylights will save you on your electricity bills as your home will be flooded with natural light with no need to have the lights on during they day. Whether it's the need for natural light in rooms where windows are not an option, or simply don't draw in enough light a Vivid skylight is the solution for you. Roof windows are simple to install and can be installed into existing roofs. Filling a room with abundant light has never been so easy by installing a skylight. Melbourne skylights can be installed with either a framed or frameless glass shaft. Looking up through the clear glass of your roof window you will see the ever changing sky. By installing a skylight in your home it will dramatically change the feel of that space making it much more inviting.
Brighten your home with a skylight, the perfect solution
By installing a roof window Melbourne it will improve the value of your home. Home buyers are drawn into homes with an abundance of natural light, as well as the architecture of having feature roof windows in a home. Skylights draw in far more natural light and for a longer period of time than a standard window. They capture the sun light for longer due to it's position on the roof not a wall that maybe in shade for most of the day. Vivid Skylights install skylights in most locations around east and south east Melbourne.
All our skylights are double glazed with special self-cleaning agent applied to the glass
Top of skylight is frameless that stops water pooling on the bottom edges in low pitch roof applications
Available in 6 sizes in box fixed and electric opening with more to be added soon
Electric opening skylights inclusive of rain sensor and fly screen
Electric full block out blinds available to suit each size
Strong aluminium frame with black powder coated finish
Can be installed to have a frame or frameless glass finish internally
Suits applications of both pitched tiled and corrugated iron roofs, with easy to install flashing kit included for tiled roofs installations between 15 – 45 degrees. *Custom flashing is required (not included) for corrugated iron roof installations.
Can be installed on low pitch roofs 1 – 15 degrees. *Custom flashing is required (not included). It is recommended the skylight be installed at a minimum of 3 – 5 degrees to help prevent condensation and water pooling on glass.

10 Year leak free warranty (*conditions apply)
Here's what our customers say about us..
Frequently Asked Questions
WHERE CAN YOU GO SEE OUR SKYLIGHTS ON DISPLAY?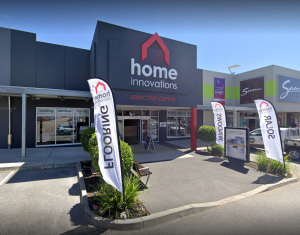 Come check out our display at the Home Innovations Display Centre
Located in the Frankston Power Centre at 111 Cranbourne Rd, Frankston VIC 3199
Open 7 days a week (excluding public holidays)
DON'T RISK IT! 5 THINGS YOU MUST KNOW BEFORE INSTALLING A SKYLIGHT
Download your FREE copy of our Report "DON'T RISK IT! 5 Things you must know before installing a skylight"
This report contains vital information that will assist you in avoiding making those rookie errors, that so many people tend to make once they have decided to install a skylight.
This is a must read for anyone considering installing a skylight or roof window in their home!