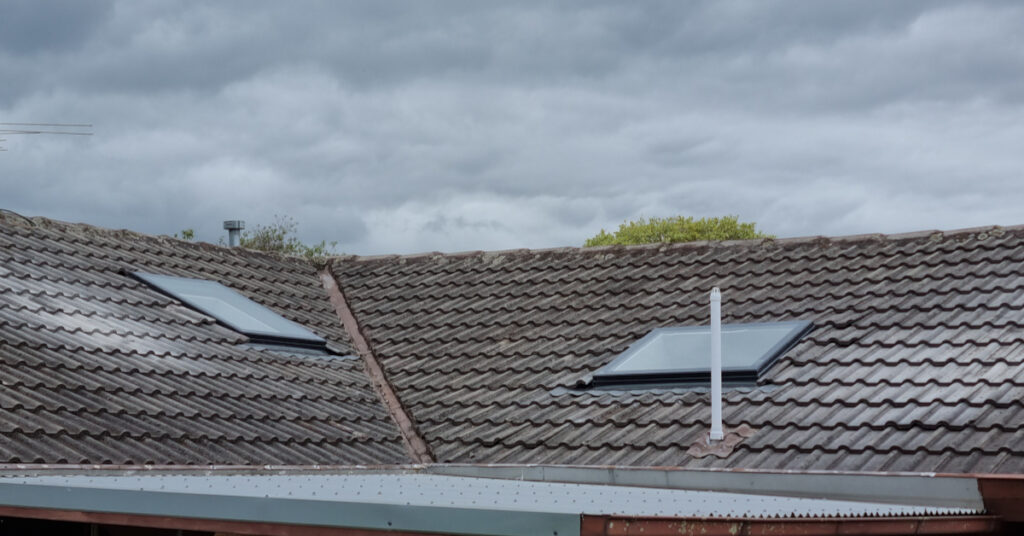 Roof Skylight Installation
A roof skylight installation can be a DIY project as it's fairly easy to install and there are a lot of step-by-step guides that you can find on the internet. It is not extremely complex or complicated, though if you are unfamiliar with skylights, you may be deterred at the very thought of installing a new skylight. You have many options when it comes to installing a new roof skylight, whether you are installing just one skylight, or an entire room of skylights with varying shapes and sizes.
5 Tips for Skylight Installation Safety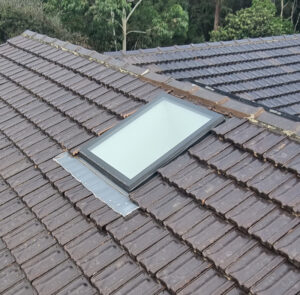 Like any other home improvement projects you may tackle, safety should be your number one priority, especially since you'll be on a high elevation while installing skylights. Here are five skylight installation safety tips to remember:
Install skylight safety screens
This is super easy to install and is usually made of steel. The screen prevents you or anyone working on your roof from stepping on the skylight and possibly breaking it and worse, falling through.
Ensure that you have a copy of the blueprint
As part of the skylight installation safety procedure, it's imperative to always check before you cut. Check the blueprint to ensure that the placement of your skylight doesn't obstruct the electrical wiring, load bearing support, or other structural features of the house. Cutting without careful planning can result in costly repairs.
Falling off the roof is a real danger
Working on your roof is no joke as the possibility of falling off a high place can make the job extremely dangerous. Make sure to use the right type and height of ladder, and that you're wearing shoes with good traction. A roof jack may also be used to support a board size of 2" x 12" that can serve as a platform to stand on as you work. Don't forget to use nails to secure the roof jacks. Ensure that the nails are vaulted into the roof joists and not just over the sheathing.
Check the weather beforehand
Skylight installation is best done during the summertime or when you are sure that there's no rain or bad weather that might occur as this may seriously cause problems like moisture getting in the way of the installation process.
Choose the placement of your skylight wisely
Where you install your skylight is determined primarily by the placement of the rafters in your home. Plan carefully and as mentioned above, keep the blueprint of your house handy before you cut out sections of your roof.
Why is Skylight Placement Important?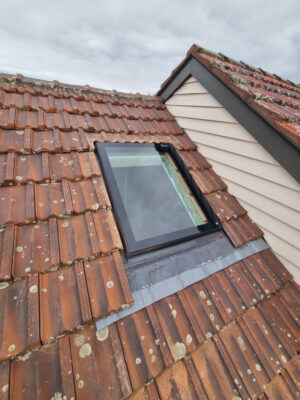 Location, location, location. With the right skylight placement, you can maximize the benefits skylights provide. Whether you like to boost passive solar heating or get the most natural light all throughout the day, the location of your skylight is key.
A skylight facing north will constantly get light and less heat while a skylight facing east provides maximum natural light and solar heat gain during the morning time. Afternoon heat gain and natural light can be enjoyed with a skylight facing west while a skylight facing south provides the best solar gain and natural light during the winter time. However, it normally gets unwanted heat gain during the summer time.
When planning skylight placement, it's also important to consider the area where you live and your roof pitch. Depending on the location of your house, a lower slope can allow more heat during summertime than in the winter. Standard practice is to add a 5 to 15 degrees slope to the latitude of your location in order to get the ideal slope for your skylight.

Skylight Installation Near Me
If you do not feel confident installing a skylight as a DIY project then it will be a job done best by a professional since it involves cutting a piece of your roof, which can cause a lot of problems if not done properly. If you search 'skylight installation near me,' it'll yield a ton of results. However, make sure to hire an experienced tradesman or company who have had experience installing skylights in the past.
If you live in the Melbourne area, Vivid Skylights is a trusted supplier of premium quality skylights that come with easy to install flashing. You can contact us for installation services and advice but we also provide an easy to follow step-by-step skylight installation guide.

A Skylight Installation Cost Analysis
A typical skylight installation cost varies depending on a number of factors including the type of skylight you want to install, number of skylights you wish to install, the type of roof you have, roof pitch, specific style preference, and whether major restructuring is needed. A professional can provide you with the estimated cost.

Things to Consider When it Comes to the Cost Of Skylight Installation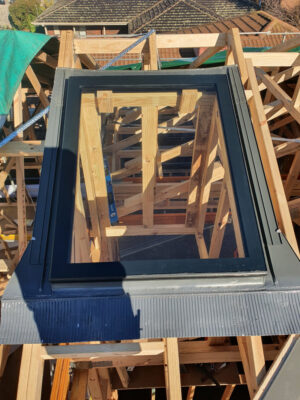 You may be wondering how much is a skylight installation if you have never purchased or installed a skylight in your home in the past. Determining the cost of a skylight will vary based on the skylight you choose to install, the size of your preferred skylight, as well as the number of skylights you intend to install in one room or at once.
Additionally, a skylight installation estimate will also vary based on these factors:
The size of the area that requires manual labor
The pitch and angle of your home's roof
The materials used on your home's roof (tile, asphalt, metal, etc.)
The number of floors in your home
The overall condition of your home's roof
The age of the roof of your home
The average cost of a skylight window from Vivid Skylights is approximately $490 to $630, though prices may vary based on your needs and custom project requirements (if any).
The cost of a skylight installation varies depending on the materials required in order to complete the job as well as labor costs that are associated with each individual job or project itself.
Contact Vivid Skylights for information and advice about installation. We provide an array of skylights to choose from directly on our official website. Use the Vivid Skylights website to discover what shape, size, and style of roof skylight window is right for your next home renovation project.
Whether you are interested in a single roof skylight or if you have plans for an entire roof filled with various skylights, there is no shortage of options when it comes to installing new skylights for your home. With the right roof skylight, transform your home, increase your property's value, and enjoy the luxury of basking in the natural light day in and day out.

How to Calculate Skylight Installation Price for Your Project
As mentioned earlier, there are several factors that affect skylight installation, including:
Labour cost: This will also depend on the difficulty of the job. It would come out cheaper if it's a skylight replacement only compared to installing one from scratch.
Design of your skylight: There are a number of ways on how you can incorporate skylight in the design of your house. If you want a more well thought off design such as a pyramid style skylight or a minimalist design wall, it will add up to the skylight installation price.
Type of roof: Another factor you need to consider when calculating a typical skylight installation cost is the type of roofing you have. Working with a tile roof is a more complicated job. Roofing contractors often find it easier to deal with a metal roof.
Installing additional blinds and shades: Although skylights provide sunlight and ventilation, too much natural light can make the room hot or cause glare. This is why some homeowners opt to add skylight accessories such as blinds in order to help control the amount of skylight that enters their homes. Depending on the type of blinds you choose, it can definitely add up to the skylight installation price.
Type of skylights used: Skylights can either be made of plastic or glass. Glass is the more durable material and also the more expensive type. But not all glass skylights are created equal. Laminated glass is the preferred type of glass because when it breaks, it doesn't shatter into pieces. It's also the same type of glass used on the windshield of cars.
Number of skylights that need to be installed: Skylights are priced per piece and the number of skylights you need will depend on how big the room is. A small bathroom can make do with one skylight while bigger spaces like the kitchen and living room may need multiple skylights.
The Disadvantages of Tube Skylight Installation
Tubular skylights are a relatively new type of skylight that work by capturing sunlight through the roof, which it then reflects down a tube into an attachment in the ceiling. It's a great way to put a spotlight on a specific area in your home instead of having dispersed natural light across the whole room. But before you go have a tube skylight installation done, here are the disadvantages with tube skylights that you need to know:
They do not offer a view of the sky.
Unlike traditional skylights, tubular skylights can't be opened.
Not all tube skylights can withstand extreme temperatures.
They can be more expensive than traditional skylights.
If you attempt to do a custom tube skylight installation project, roof leaks may occur due to damaged flashing.
A Guide to Skylight Window Installation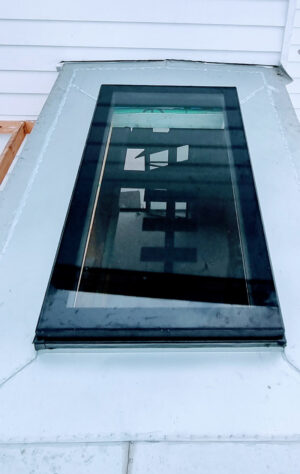 Keep in mind that skylight window installation must be done by an experienced carpenter or roof plumber and if structural members of your roof need adjustment, consult a structural engineer first before altering frame opening. Vivid Skylights supply premium skylights with easy to install flashing. Here's a step by step guide on Vivid skylight window installation:
Frame the opening size to the required size. The skylight needs to be supported by roofing rafters. Trim out all four sides if needed. Check to ensure that the opening on each corner is a square.
Install roof battens 5mm short of the frame opening size on all four sides.
Using 20mm metal self-tapping screws, install the provided mounting brackets into the skylight frame. Install 2 brackets on each side, 100mm from each end of the skylight.
Place the skylight on the roof frame opening. Ensure that it is in the correct position from below to fit the internal cladding of the skylight shaft.
Fix the brackets into position using the supplied 30mm timber screws.
Plan Your Skylight Installation Thoroughly
A lot of things can go wrong during a major home improvement project so make sure that you plan your skylight installation thoroughly. Before starting, make sure that you've already assessed and prepared all the necessary tools needed to execute the installation. And remember, safety first – so ensure that you've got all bases covered by wearing the right gear and installing safety nets.
One wrong move and the entire structure of your roof might be ruined, which can cause major problems such as leaking so double check everything. And the most important thing you need to do before your skylight installation is to ensure that the weather will cooperate.

Top Skylight Installation Tips For Best Placement
A skylight is an investment and we all want maximum return from our investment so follow these skylight installation tips to ensure that you're getting your money's worth:
The slope of a skylight has a direct effect on solar heat gain. A low slope is not desirable due to the fact that it allows more solar heat to enter during summer time and less during the winter. The perfect slope is between 5 to 15 degrees.
Knowing where the sun hits is one of the important factors to consider when deciding the placement of a skylight.
The shape of your roof determines the kind of work needed to install a skylight. Modern skylights like Vivid skylights include flashing kits, which allow skylights to be installed on roofs with any kind of slope.
Try aligning the skylight with your windows to create not only an aesthetically pleasing symmetry, but also to help create an illusion of a larger space.
Consider the Trajectory of the Sun
When installing skylights, always consider the trajectory of the sun to maximize the benefits skylights bring to your home. Identifying where the sun rises and where it sets have a tremendous effect on whether a skylight would bring more advantages or disadvantages.
Tremendous heat gain will make you feel like you're in a sauna. Aside from identifying the trajectory of the sun, you can also minimise heat gain by installing skylight blinds. Vivid Skylights offer electric full blockout blinds that can be fitted with our fixed and electric opening skylights. Our blackout blinds are easy to install and come with a pre-installed electric motor and remote.

How Much Is A Skylight Installation in South East Melbourne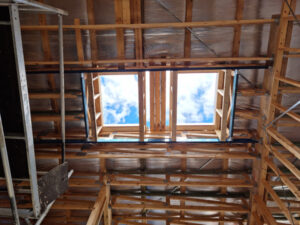 Vivid Skylights is one of the leading suppliers of skylights in south east Melbourne. We offer skylights in four standard sizes for both fixed and ventilated skylights. We are happy to take calls about skylight installation but how much is a skylight installation? It depends on a number of factors and is best to consult professionals such as Vivid Skylights that can give you a clear estimate.

Vivid Skylights is a Melbourne Skylight Installation Company
If you're looking for a skylight installation company in Melbourne, a quick search on the Internet will get you hundreds of results. Vivid Skylights offers skylight installation services using high quality and extremely durable skylights perfect for most residential spaces. Our products are easy to install so you don't have to worry about finding a skylight installation company since pretty much anyone who has decent carpentry skills can install skylights.

Tips for Easy DIY Skylight Installation
If you plan to execute a diy skylight installation project, make sure to do your research and plan accordingly. Take note of all the diy skylight installation tips that we provide as well as the easy to follow installation guide that we have and you're good to go.

How To Install Skylights On A Low Slope Roof
Installing skylights on a flat roof or low slope roof may seem impossible but proper planning can help you achieve that skylight look for your house. This job is for someone who's familiar with proper roofing techniques as well as safety principles. One thing to keep in mind is to frame a curb mounting that properly angles and elevates the skylights.

How Much Does It Cost To Install a Skylight In Australia?
In terms of how much to install a skylight in Australia, the answer greatly varies and it really depends on a lot of things including the type of skylights you want, the number of skylights, and the labor cost, among other things. Contact Vivid Skylights and we'll help you with the skylight cost estimate so you can start enjoying a house with skylights because we firmly believe that life is meant to be bright.

Purchase From Vivid Skylights for Skylight Installation in Melbourne
Vivid Skylights is your best bet when it comes to high quality skylight suppliers in Melbourne. We can be contacted to discuss skylight installation in Melbourne. Alternatively, you will not have a hard time finding a qualified tradesman in Melbourne. With our easy to install skylights, you can even do it yourself. Purchasing Vivid Skylights is an investment you'll not regret.
Vivid Skylights transform dull areas in your home into bright and inviting spaces that make your house truly a home. From dark bathrooms and hallways to gloomy attic and bedroom, brightening up your home has never been easier by installing Vivid skylights. No matter which area of your home you want to brighten, Vivid skylight has the solution you're looking for.