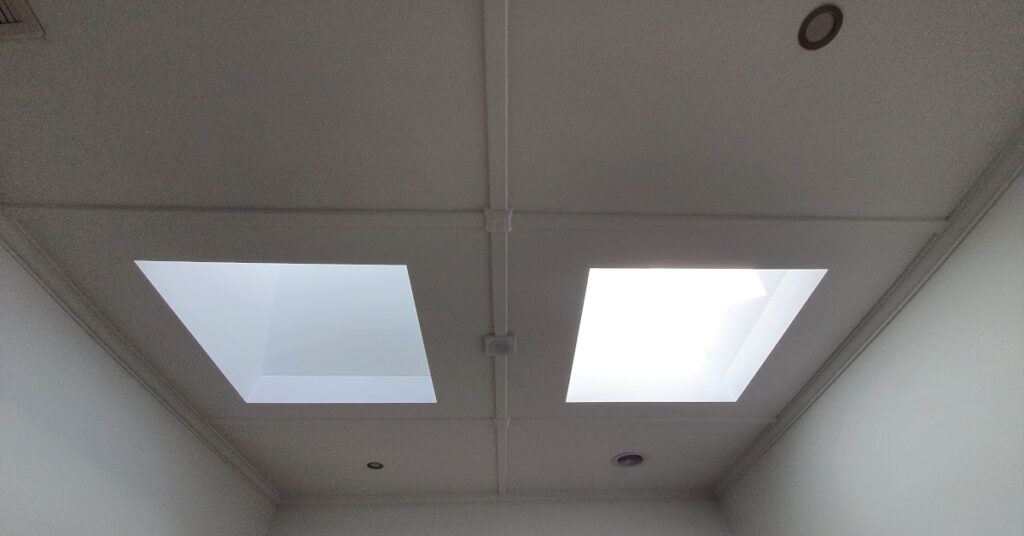 A Ceiling Skylight Guide
If you want to bathe your home with natural light and elevate the appearance of your interior, then installing a ceiling skylight is the answer. Also called a roof window, a skylight is basically a window installed on your roof, usually made of plastic or laminated glass, that gives your home an abundant amount of light.
The benefits of getting enough sunlight are important to our bodies and our homes. As natural light helps energize and lift your mood, it also brightens and makes your home look bigger and nicer.
Skylights also help improve the ventilation around the house by allowing the stale air to escape (if your skylight can be opened) and letting fresh air come in. These benefits help reduce your electricity bill, making it a cost-effective choice.
What Type of Skylight can be Fitted into a Ceiling?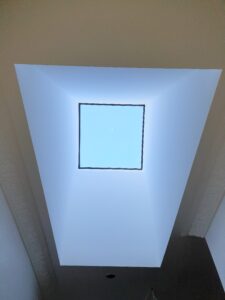 When it comes to skylight, there's a wide range of options available, you can even customise one, depending on where you want to install them and how you want the skylights to integrate with the design of your home.
Skylights for the ceiling generally fall under these three categories:
Fixed skylights: A popular choice among homeowners, fixed skylight can't be opened for ventilation purposes since it's completely sealed to the roof. This type of skylight is perfect to install on the dark areas of your house such as the attic or staircase.
Ventilated skylights: This one basically acts like a standard window. This type of skylight can be opened either manually or using a remote. It not only provides natural light but ventilation as well. This is ideal for bathrooms and kitchens, as it also helps remove excess moisture to avoid mold build up as well as maintain a constant flow of fresh air.
Tubular skylights: If you don't have as much space in your ceiling, then this one's perfect. They're compact yet still provide an abundant amount of natural light.
How is a Skylight Roof Window Installed?
A skylight roof window needs to be installed by an experienced carpenter. Although there are lots of skylight installation tutorials that can be found online, it's still best to let a professional handle the job for you since it involves cutting a piece of your roof to fit the skylight. It needs to be installed securely and properly to avoid problems such as pooling of water.
How Much Does a Skylight Installation Cost
Skylight installation cost varies because a lot of factors need to be considered before the installation, including the type of roofing you have, the number of skylights you want to install, the kind of skylight you prefer, and labour cost.
Vivid Skylights – Skylight Price List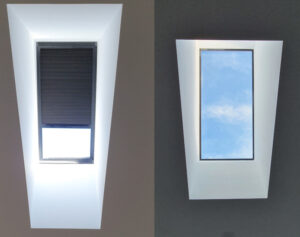 Vivid Skylights offer both fixed and operable skylights. Below is our skylight price list:
Fixed Skylight:
650 x 1200mm – $540
650 x 900mm – $490
950 x 1200mm – $630
950 x 950mm – $560
Electric Opening Skylight:
650 x 1200mm – $1350
650 x 900mm – $1,300
950 x 1200mm – $1,450
950 x 950mm – $1,400