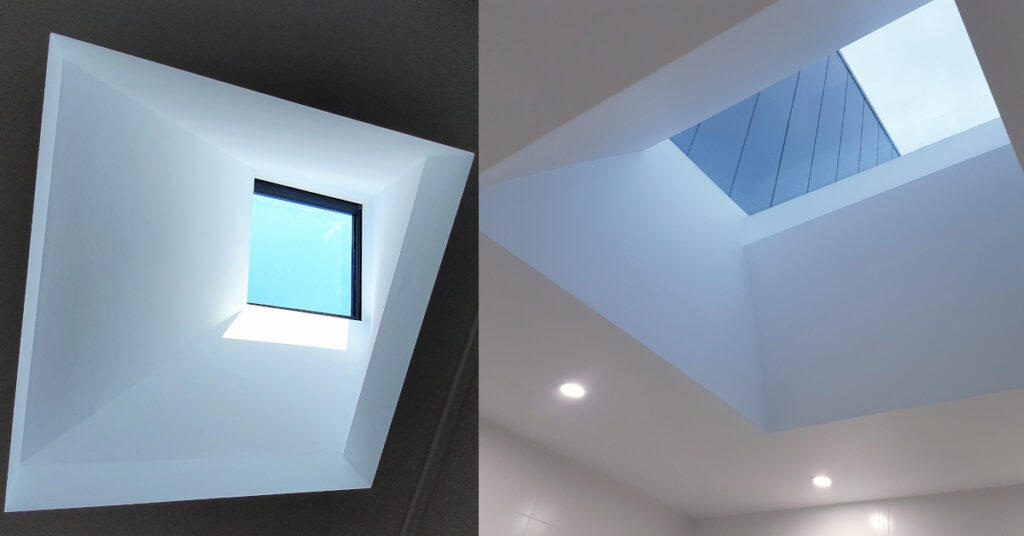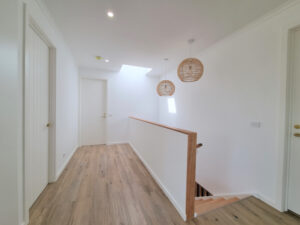 When we think about making our home as bright and airy as possible, it's easy to overlook the possibility of opening our home to the sky. Enter skylights. Skylights or roof windows are openings covered with transparent or translucent plastic or glass designed to let abundant natural light enter your home.
Skylights have grown in popularity over the years as more and more homeowners are seeing the great benefits they provide, making them worthy investments. Skylights are highly versatile – they can be installed in practically any area in your home that you feel could use more light or ventilation.
Skylights are not only functional. They also add an aesthetic appeal to your property, which in turn helps boost its resale value. And aside from the clear benefits of skylights, such as ample amount of natural light, reduced energy consumption, and fresh air, they also provide real health benefits.
Exposure to sunlight instead of artificial light has been associated with a wide range of health benefits, such as helping to regulate sleep patterns, improving our mood, and increasing productivity levels.
If you're curious or have any questions about skylights, this faq has been created to help point you in the right direction. We answer all skylight questions, including the cost of a skylight, skylight delivery, and suppliers of skylights in Melbourne.
A Skylights FAQ and Guide for the Melbourne Area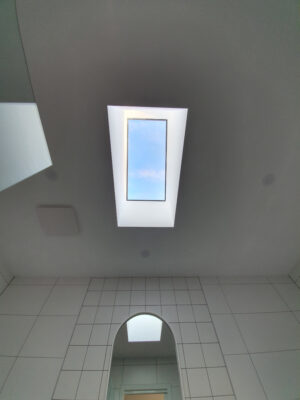 There are two main types of skylights – fixed skylights and operable skylights. Each has its benefits and uses, depending on which area of your house you wish to install these rooflights. Strategic skylight placement is one of the keys to maximising their benefits.
For areas in your home like the bathrooms and the kitchen, installing operable skylights is ideal since they can be opened to allow air to circulate in the space. The natural light that skylights provide makes them excellent task lights as you do your kitchen chores, reducing your dependence on artificial light.
Skylights are also great alternatives to traditional windows – perfect for areas in the house where installing wall windows is not possible or if you wish to enjoy more privacy. They are also ideal alternatives if you have a loft in your home.
Ultimately, the possibilities are endless with skylights. If you're knowledgeable enough about the uses and benefits of skylights, they will be a great addition to your home. Once installed properly, you'll reap the benefits for many years to come.
One question we get on our skylights faq is in relation to the process of ordering skylights. Not all skylights are created equal. Choosing a reliable supplier of skylights in Melbourne that carry highly durable skylights is essential to avoid leaks and other problems that might ruin your roof.
But if you're not that familiar with skylights, you first need to know how they work, what they do, and the benefits you can enjoy when you decide to install one.
Many factors need to be considered when choosing skylights. Knowing things like how to conduct a proper skylight installation, how to figure out the best skylight placement or which skylight best suits the type of roof you have are just some of the things you need to research. Vivid Skylights products come with a skylight installation guide that will help you with these questions and more.
How Do Skylights Work?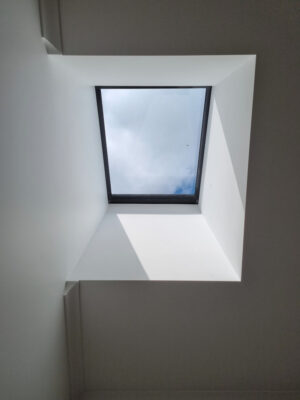 Skylights provide natural light and ventilation. How skylights work is that they serve the functions of a traditional window, but instead of the walls, they are located directly on the roof. Hence, they are also called roof windows.
Adding skylights in addition to traditional windows boosts the amount of natural light that enters the room while creating the illusion of a bigger space. Other benefits of skylights include:
Boost the resale value of your property: The aesthetic appeal that skylights add to your home transforms it into a bright and spacious living space, which potential home buyers want.
Help increase productivity: Just as when we feel down and sluggish when the weather is gloomy, we feel more energised and ready to start our day when it's bright and sunny. One workplace research showed an increase in sick days by 6.5% in a windowless office, while a similar study showed that offices with more amount of sunlight enjoyed between 5% to 40% more sales and productivity
Help regulate sleep patterns: When a room is completely closed off or artificially dark, it's harder to wake up naturally compared to when the morning sun hits our face. The same pattern happens when we sleep. The natural darkness at night produces a hormone called melatonin, which manages and regulates our body's sleep cycle. The more natural light enters a room, the better our body will be able to control the melatonin levels, thus helping us maintain a better sleep cycle.
To fully utilise and enjoy the benefits of skylights, proper skylight placement is needed as this will determine the amount of solar heat and natural light that will enter your home.
A skylight facing south will give you direct sunlight throughout the day, which also means that more heat is going to be produced. Installing skylight blinds is one way to diffuse the amount of light and heat that enters your home, especially during the summertime.
Another factor you need to consider is the amount of natural light you want. Skylights that face the north give a steady amount of natural light throughout the day, but a skylight that faces the east is best if you wish to enjoy the morning sun.
Make sure to also check the surroundings of your property for any trees or obstructions, as this will also help you decide where you may want to install your skylight.
The Energy Efficiency of Skylights
Are Skylights Energy Efficient?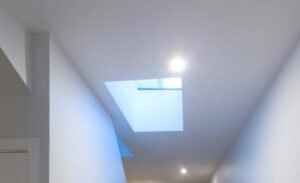 One of the most common misconceptions about skylights is that they negatively affect the energy efficiency of your household. In reality, if your skylights are strategically placed, they can help you save a sizeable amount of money on electric bills.
Since skylights provide abundant natural light and ventilation, the need for artificial lighting and heating/cooling is reduced, lowering your overall utility costs. Skylights provide much-needed light and heat to your home during the cold months while helping keep your house cool on warmer days.
The reduced consumption of energy makes skylights an excellent choice to help promote sustainability. The Australian government reported that skylights supply three times more natural light than vertical windows of the same size. Therefore, skylights not only help save energy on heating and cooling; but also contribute to a cleaner and healthier home environment while helping cut down the energy bills.
What Are Skylights Made Of?
If you're wondering: What are skylights made of? They are either made of both plastic and glass. However, laminated glass skylights are the higher quality of the two. Manufacturers use the term glazing to refer to the way a skylight is made.
Plastic skylights: Plastic glazing is cheaper than glass glazing and is also more susceptible to wear and will warp, discolour, or scratch easily. These kinds of glazes also allow harmful ultraviolet (UV) rays to enter the home unless they are coated with a special film.
Glass skylights: Glass glazing, on the other hand, is more expensive than plastic but is generally preferred since it's way more durable compared to plastic and does not discolour. Plus, many homeowners think it looks better than plastic.
Skylights made from glass are either tempered or laminated: Tempered glass has gone through a course of heating and rapid cooling to make it tougher than normal glass. Laminated glass, on the other hand, is made with a thin layer of plastic positioned between glasses.
LED skylights: Unlike plastic and glass skylights, LED skylights produce artificial light similar to natural sunlight.
Vivid Skylights offers fixed and operable skylights made from 5mm laminated glass panes for added safety (if the glass breaks, it will hold together). The same kind of laminated glass is used on car windshields. The top of the skylight is frameless to stop the water pooling on the bottom edges in low-pitch roof applications.
Are Skylights Expensive?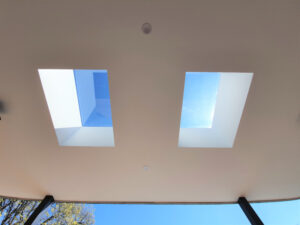 The common question people ask is: "Are skylights expensive?". The simple answer is no – when you factor in the savings you get from the many benefits they offer. In the long run, the cost of a skylight will pay for itself.
When you have roof windows, you elevate the look of your home and enjoy a space bathed with natural light, which will help boost the resale value of your property as potential buyers are always on the lookout for well-lit properties.
And when you add all the money you save from reduced energy consumption and other intangible benefits such as helping regulate your sleep patterns and help increase productivity, the return of investment you get is worth its cost.
Vivid Skylights offer premium skylights, in both fixed and operable models, as well as highly durable skylight accessories such as skylight blinds, which can last you for a long time. The skylights also come with a 5-year warranty.
How Much Do Skylights Cost to Install?
If you're wondering: "How much do skylights cost to install?". A typical skylight installation cost varies depending on several factors such as the number of skylights you wish to install, the type of roof you have, roof pitch, your design preference, and whether a large-scale restructuring is needed.
Other factors you need to consider include:
The angle and pitch of the roof of your home
The material of your home's roof (metal, tile, asphalt, etc.)
The overall condition of the roof
The number of floors in your home
The age of the roof of your home
Add these factors up with labour costs, and you'll pretty much get an idea of the budget you need to install skylights. For exact estimates and advice on installation, you may contact Vivid Skylights.
Who Installs Skylights in Melbourne?
Skylight installation can be carried out by any carpenter that has experience dealing with different kinds of roof construction work.
Installing a skylight is relatively easy since no major roof restructuring is required. Vivid Skylights does not offer skylight installation services, but we will soon offer an installation service in Melbourne. Instead, we provide an easy-to-follow step-by-step skylight installation guide that any decent tradesman can understand.
Can You Install a Skylight Yourself?
If you're wondering if you can install a skylight yourself — if you have experience performing simple carpentry work and can understand and follow the simple technical instructions of a skylight installation guide, then you can definitely make it a do-it-yourself- project.
Where to Place Skylights for the Greatest Benefit
Where to Place Skylights?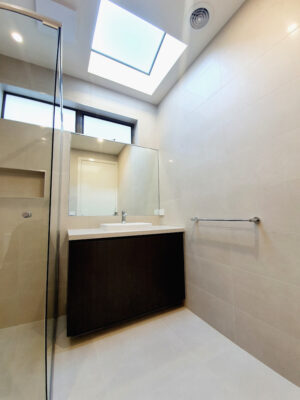 Location is one of the most important things you need to consider as this will enhance the many great benefits that skylights provide. Skylights are some of the most energy-efficient furnishings you can install in your home.
Proper skylight placement is essential if you want to maximise daylight and solar heat gain. For instance, angled skylights can help keep the solar heat away during summertime. The sharper its angle is, the more effective it will be in blocking solar heat gain from entering your home.
When it comes to where to put skylights, proper planning is essential to ensure that the skylights you install will complement your needs. Some of the best rooms to install a skylight include:
The kitchen: A skylight can serve as a task light to provide the much-needed extra lighting while working in the kitchen.
The bathroom: Installing an operable skylight in your bathroom is helpful as it will improve the air circulation in the bathroom to prevent mould and mildew build-up.
The bedroom: Imagine sleeping under the stars or waking up as the morning sun hits your face. Installing a skylight in the bedroom will help regulate your sleep patterns and give you the energy to start your day.
Which Direction Should Skylights Face?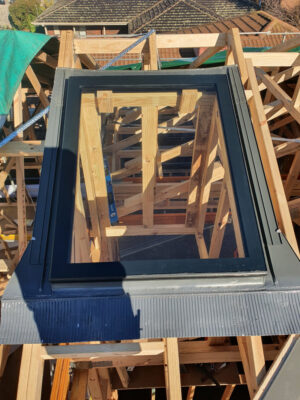 To determine which direction should skylights face? The first thing you need to consider is the amount of solar heat the skylight will bring into your home. A skylight facing the south will give you direct sunlight all day, which means more heat will also come into your home. Adding skylight blinds will help you manage the amount of natural light and heat that comes into your home.
Another thing you need to consider is the amount of natural light you want to enter your home. A skylight facing the north will provide a steady dose of natural light all day, but if you want to enjoy the morning sun, an eastern-facing skylight is best. Don't forget to check for any trees and other obstructions around your property, as this will also help you determine the skylight position.
Skylight placement is necessary as this will allow you to enjoy all its benefits. Where to put skylights depends on the layout of your home and the areas in your house where you wish to install them. Adding skylights to your home allows you to enjoy unlimited light and solar heat without consuming too much energy.
What Is the Best Colour for a Skylight Frame?
Neutral colours such as black and grey are the best type of skylights since they mesh well with any interior design you may have. Vivid Skylights can be installed to have a frame or frameless glass finish internally.
Do Skylights Come With a Warranty Period?
Quality skylights should always come with a warranty. Depending on what type of skylight you install and whether it is installed properly, skylights typically last between 8 – 15 years. A reputable skylights supplier such as Vivid Skylights offers a 5-year warranty period, and we offer a warranty on all our products.
Can Skylights Open?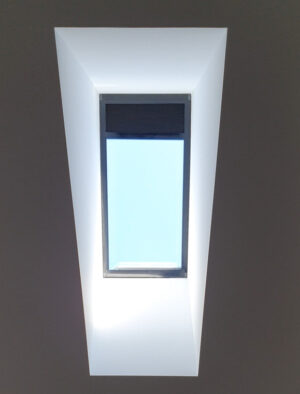 A common question we get at Vivid Skylights is: "Can skylights open?". The answer is yes. There are two main types of skylights – fixed skylights and operable skylights. A fixed skylight, as the name suggests, is a type of skylight that is bolted to your roof and can't be opened. On the other hand, operable skylights or vented skylights are skylights that can be opened either manually or via a remote control to allow air to circulate in your home.
Operable skylights are ideal for areas in your home that could use additional ventilation, such as the kitchen and bathrooms. Not only will these skylights help improve ventilation, but they will also reduce your energy consumption since there's no need to rely too much on your cooling system during the summer months. Invest in electric opening skylights to avoid the hassle of manually opening these roof windows.
More Skylight Questions Answered
How Much is a Skylight Frame?
When you purchase Vivid skylights, you have the option to have a frame or frameless glass finish internally. There's no added cost for the skylight frames.
Are Skylights Safe to Walk On?
No. Although skylights are built for safety and are highly durable, it is not advisable to walk on them as this might result in damage or worse, an accident. Vivid Skylights are made with 5mm laminated glass panes for added safety (if the glass breaks, it will hold together), so you don't have to worry about broken shards of glass in case they break.
Do Roof Windows Require Flashing?
Yes. Roof windows or roof lights require flashing. Vivid Skylights products come with easy-to-install skylight flashing kits for roof installations between 15 – 60 degrees. However, for low pitch roofs of 1 – 15 degrees, custom flashing is required, which is not included in the kit.
What Kind of Glass Should Be Used for Roof Windows?
Either tempered glass or laminated glass is used for roof windows. Vivid Skylights are made with 5mm laminated glass. Laminated glass is produced with a sheet of clear vinyl sandwiched between two sheets of glass glued together to create a highly durable, impact-resistant glass.
What Type of Roofs Can Skylights Be Installed On?
Both the fixed skylights and operable skylights (vented skylights) of Vivid Skylights can be installed on both tiled roofs and metal roofs. For flat roofs or low-pitch roofs, custom flashing is needed, and it is recommended that skylights be installed at a minimum of 3 -5 degrees to help prevent water pooling and condensation on the glass.
What Angles of Roof Can Roof Windows Be Installed On?
Installing a skylight on angled roofs, whether fixed or vented skylights, is possible since Vivid Skylights come with flashing kits suitable for roofs between 15 – 60 degrees. A skylight on flat roofs or low-pitch roofs needs custom flashing, which is not included when you purchase Vivid Skylights. It's also best that skylight installation is done at a minimum of 3 – 5 degrees to avoid water pooling and condensation.
Where To Buy Skylights in Melbourne
Where to Buy Skylights?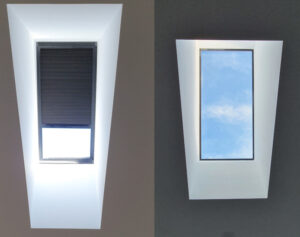 Vivid Skylights is a supplier of premium skylights in the south east Melbourne region. We carry fixed skylights and operable skylights (vented skylights), as well as skylight accessories. You may contact us directly if you wish to know more about our products.
Vivid Skylights products come in 4 standard sizes, but more sizes will be added soon. Our skylights have a strong aluminium frame with a black powder-coated finish. The top of our skylights is frameless to stop the water pooling on the bottom edges in low-pitch roof applications.
Who Delivers Skylights in Melbourne?
If you want to know who delivers skylights, you'll be pleased to know that Vivid Skylights delivers to the Melbourne region. Delivery takes approximately 4 to 5 business days for those residing in Victoria, while skylight delivery time for other states might take longer.
How Do I Order a Roof Window or a Skylight?
If you want premium skylights that make for perfect roof windows, you may browse through our online shop and click the type and size of the skylight you wish to purchase. Indicate the number of skylights you want and your complete delivery address, and then proceed to the payment section. After the payment confirmation, your skylight will be on its way to you.
Vivid Skylights also carry remote-controlled skylight blinds, which perfectly complement the skylights. They help regulate the amount of natural light and heat entering your home while providing some privacy when needed.