Skylight Roof Window
There's nothing like a bright and vibrant home. And there's no better way to inject a little more sunshine in your home than a skylight roof window. There are a lot of positive benefits skylights bring to the table other than just simply illuminating a space.
With a skylight roof window, you can enjoy:
Lower electricity bill: Having a skylight means not needing to use artificial lighting as much. And if you get a ventilating skylight, there's also a reduced need to turn the A/C or fan on as often, dramatically reducing your electric consumption.
Aesthetically pleasing home: Any space looks more spacious and inviting when there's an abundance of natural light. Skylights can also be used to achieve or highlight the theme you want.
Good for the eyes: We see better with natural light so reading and doing chores are easier, especially as we get older and our eyes become more sensitive to artificial light.
Keep your privacy: Skylights allow you to enjoy natural light without having to open your wall windows, particularly in the bedroom and bathroom where privacy is needed.
Skylight Window Installation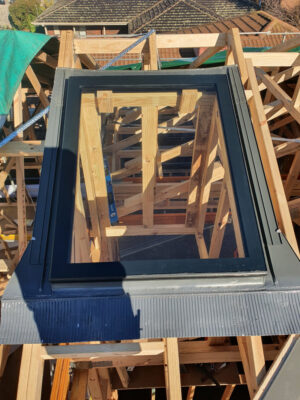 There are a lot of ways you can incorporate skylights into your home. If you're not confident with tools, a skylight window installation should be done by an experienced tradesman to ensure that it's properly and securely fitted in the roof. Skylights can be installed on practically all types of roofs but modifications may be needed depending on the type of roofing you have so it's best to consult a professional.
Skylight Window Prices
Skylights vary in shape, size, and material use. Skylight window prices depend on any of these factors as well as the type of skylight you want. They can either be made of plastic or glass and can be fixed or operable. There are also skylight accessories such as blinds so you can control the amount of light that comes into your house.
Laminated glass is more expensive than plastic but is way more durable. The glass is clutched together by an inner layer of acrylic, providing an extraordinarily safe layer so when the glass breaks, it will hold together.
Fixed skylights are cheaper than the operable ones but the operable ones provide the additional benefit of ventilation since you can open it anytime you want to air out your place. Operable skylights can either be opened manually or with a remote control for added convenience.
Window Skylight
Having a window skylight is not only a practical choice but also a unique way to elevate the interior of your home. Skylights can be used as:
Hallway skylight: Can transform your simple hallway into a gallery-looking space with the sunlight pouring on this often relatively bare area.
Double skylight: This design idea can provide you with an abundant amount of extra light perfect when you need task lighting like cooking in the kitchen area.
Skylight for ventilation: Perfect for areas that need extra ventilation or those where wall windows can't be fitted such as the bathrooms and attics. A ventilation skylight can be opened to let air circulate to avoid mold and mildew build up and keep the air fresh.
Skylight Window Sizes
If you're thinking of installing a skylight but don't know where to start, contact Vivid Skylights and we'll be happy to assist you with any skylight questions you may have. We offer four skylight window sizes for both fixed and operable but more sizes will be added soon. The sizes we have now are us follows:
Our skylights can be installed to have either a frame or frameless finish internally and are perfect for both corrugated iron and pitched tiled roofs. They can also be installed on low pitch roofs but custom flashing is required.