Build a Skylight Roof with Vivid Skylights
A skylight roof is a great addition to homes because of all the benefits it provides. More and more modern homes are incorporating skylights as they not only supply abundant natural light, they also increase the value of a property.
Vivid Skylights is one of the leading suppliers of skylights in Melbourne. If you're thinking of adding a skylight to your home, we offer fixed and operable skylights as well as skylight accessories to help you build the skylight roof of your dreams.
Why Install a Skylight Roof Window?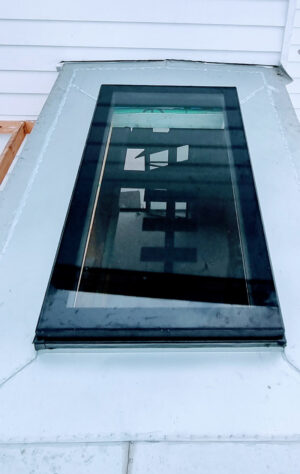 Thinking of installing a skylight roof window? It might be one of the best decisions you can make for your home improvement. Skylights help convert dark areas into a bright and inviting space.
Imagine enjoying dinner under the light of the stars or taking a bath with the view of the sky. How about lounging in your living room while enjoying the cool breeze? There are many reasons why you should install a skylight roof window in your home and making your house feel like home is just one of them.
What Are the Benefits of a Roof Skylight?
Being exposed to natural light more than artificial light has been found to have positive impacts on one's health. Such health benefits include lower blood pressure, increase in creativity, and reduced anxiety.
Vivid Skylights offers a roof skylight that doesn't only brighten your home, but also allows fresh air to come inside your house. Other benefits of a roof skylight include:
Money saver: Since you don't need to use as much artificial light, you bring your electricity bill down. And if you have an operable skylight, you can also save energy from not turning your A/C or fan on when it gets hot.
Environmentally-friendly: Installing a skylight will decrease your energy consumption, which also decreases your carbon footprint.
Improve ventilation: An operable roof skylight functions like the standard window. If your house feels stuffy, you can open it to let air circulate around your house to improve ventilation.
Installing A Skylight On A Tile Roof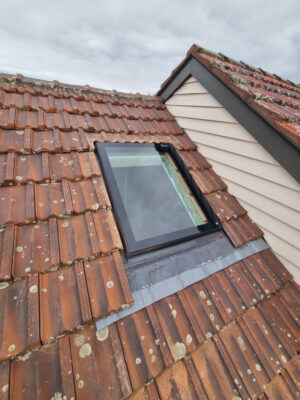 If you have a tile roof, you can choose to install either a curb-mounted or deck-mounted skylight. When installing a skylight on a tile roof, you need to install roof cladding.
Make sure that roof battens are installed under the flashing kit to support the cladding.
Tiles or metal roofing need to be cut 100mm from the bottom of the skylight frame to ensure that it doesn't push up the bottom flashing, which will result in pooling of water.
Cut the remaining tiles 20mm from the edge of the skylight frame.
Once finished, use a rubber mallet to gently tap the bottom flashing to form the profile of the roofing it has been installed to.
Skylight Installation on a Metal Roof
Skylight installation on a metal roof involves the same procedure as installing one on a tile roof. Deck-mounted skylights are directly nailed to the roof while curb-mounted skylights are commonly used on low-sloped roofs.
How Much Does a Roof Skylight Installation Cost?
Roof skylight installation must be done by an experienced carpenter if you are not confident to do the installation yourself. Unfortunately, Vivid Skylights only supply skylights and do not currently offer installation. Installation cost varies depending on the type of roofing you have among other factors.
Where can I Buy a Skylight in South East Melbourne?
Vivid Skylights is one of the trusted suppliers in the south east Melbourne area. If you want to buy a skylight, we have different options available. Contact us directly so we can give you recommendations.
Vivid Skylights are Skylight Suppliers for South East Melbourne
If you live in the south east Melbourne area, Vivid Skylights is your best bet as one of the most leading skylight suppliers. We offer premium standard sized skylights made of laminated glass panes for added safety.
Can I Purchase a Skylight Online?
We made shopping for skylights easier for you. Shop a skylight online by simply clicking the Shop tab and we'll have it delivered at your doorstep.
Does Vivid Skylights Have a Skylight Shop Location?
Vivid Skylights don't have a brick and mortar skylight shop. We're only available online but you can contact us if you have any questions or concerns and we'll be happy to assist you.