Roof skylights are home fixtures that are not only beautiful and unique, but also valuable and, in most cases, environmentally friendly. If you are in the market for a new roof skylight, there are a few ways to prepare for an upcoming installation.
Roof Skylight Installation Options
Roof skylight installation is not extremely complex or complicated, though if you are unfamiliar with skylights, you may be deterred at the very thought of installing one. There are a lot of options when it comes to installing a new roof skylight, whether you are just installing one skylight or an entire room of skylights in varying shapes and sizes.
Skylight Installation on a Metal Roof
Metal roofing is a growing and popular option for Australian homes. Skylight installation on a metal roof is possible for most homes. Vivid Skylights fixed and operable skylights are suitable for installation on metal roofs as well as tile roofs.
Skylight Installation on a Tile Roof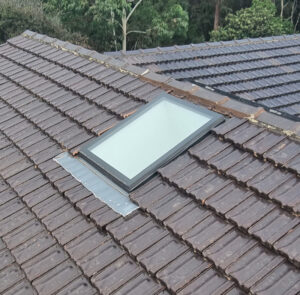 Opting for a skylight installation on a tile roof is also possible, but also has its drawbacks. Factors such as older and outdated roof tiles, unmaintained roofs, and broken and cracked tiles that are unsuitable for any new window installations, including skylights are some of the problems you might encounter. Make sure that your roof tiles are in proper condition before moving forward with a new skylight installation.
Skylight Installation on a Flat Roof
You can also have a skylight installation on a flat roof, which is ideal for those living in modern homes with low-pitched roofs. Installing a skylight on a flat roof is possible with proper manoeuvring and the use of PVC curbs.
Although it is easier to install a new skylight on a flat roof over an old, outdated, or cracked roof, there are still necessary precautions that you need to follow. Flat roofs require extreme precision, especially since it involves curb mounting and working with the frames of individual skylights. Since the pitch of a flat roof is less steep than a traditional style of roof, it is essential to ensure the curb mounting and framing are done properly.
An improperly installed skylight on a flat roof can quickly lead to water leaks. Water leaks in your skylight will lead to additional damage such as rotting and serious permanent damage to your home's ceiling as well as the framing surrounding the skylight window itself.
How Much Is A Skylight Installation?
There are different types of skylights available on the market. Determining the cost of a skylight depends on several factors including the type of skylight you choose to install, the size of your preferred skylight, as well as the number of skylights you intend to install in one room or at once.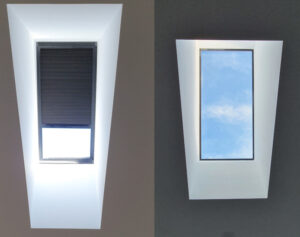 Additionally, a skylight installation estimate will also vary based on these factors:
The size of the area that requires manual labour
The pitch and angle of your home's roof
The materials used on your home's roof (tile, asphalt, metal, etc.)
The number of floors in your home
The overall condition of your home's roof
The age of the roof of your home
The average cost of a skylight window from Vivid Skylights is approximately $490 to $630, though prices may vary based on your needs and custom project requirements if there are any.
The cost of a skylight installation varies depending on the materials required to complete the job as well as labour costs that are associated with each job or project.
Vivid Skylights does not currently offer installation services for our clients, though we do offer an array of skylights to choose from – fixed and operable skylights. We offer four standard sizes for both variants and more sizes will be added soon.
Whether you are interested in a single roof skylight or if you have plans for an entire roof filled with various skylights, the options are endless when it comes to installing new roof windows for your home. With the right roof skylight, transform the look and feel of your home, increase your property's value, and enjoy the luxury of basking in the natural light day in and day out.