Skylight Installation Melbourne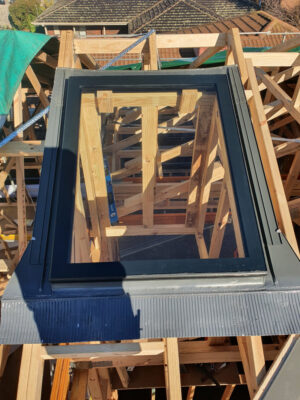 For Skylight installation in Melbourne, Vivid Skylights are a trusted skylight and roof light installer. Skylight installation will improve the value of your home. Home buyers in Melbourne are drawn into purchasing homes with an abundance of natural light, as well as the architecture of having feature roof windows in a home. Skylights and roof lights draw in far more natural light and for a longer period of time than a standard window due to their position on the roof and not on a wall that doesn't get sunshine for most of the day.
Our skylights are manufactured from 5mm laminated glass. The benefits of limitation is that if the glass is broken, it will hold together. The top of the skylights are frameless so water won't pool on the bottom edges for low pitch applications. With a strong aluminium frame and a black powder coated finish, our skylights look amazing on pitched tiled or corrugated iron roofs. With a five year warranty, our laminated skylights are a quality option that Melbourne residents are installing on their homes.
Skylight Installation Cost
Skylight installation costs can vary greatly depending on the construction of the home or business they're being installed in. For skylights in Melbourne, prices range from $490 to $630 and are suitable for commercial installation or for homes. We invite you to contact us for an installation quote. The pitch of the roof can be a factor as well as whether the roof is corrugated iron or tiled.
Skylight Installation Price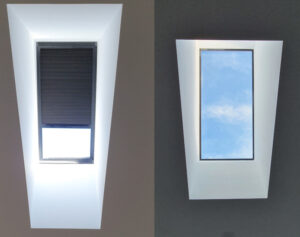 In terms of skylight installation price, please give us a call. You can see the price of our skylights. However, for an accurate quote, taking all factors into account, such as the pitch of the roof or whether it's tiled or corrugated, we invite you to pick up the phone and give us a call. We're experienced with installing roof lights all over south east Melbourne, so we'll be able to give you an honest and realistic quote with no surprises.
Skylight Installation on Metal Roofs
For skylight installation in a metal roof, contact Vivid Skylights. Our laminated glass skylights can be installed on metal or tiled roofs — as well as pitched or flat roofs. Vivid skylights has experience installing on all kinds of roofs all around south east Melbourne. For skylight installation on your metal roof, we invite you to pick up the phone and tell us about your plans.