Kitchen Skylights for Melbourne Homes
Kitchen skylights are the perfect addition to any Melbourne home as they add flare and personality to the overall look and ambiance of the kitchen area. The natural light that comes in from overhead creates a more cheerful vibe in the kitchen that will make your cooking experience more enjoyable.
When it comes to the kitchen and other parts of our homes, the more natural light that comes in, the better – and the kitchen is no exception. Here are the top reasons why installing skylights in the kitchen is the best investment you can do for your home.
Kitchen Skylights Increase Lighting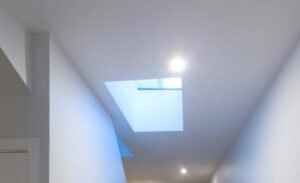 One of the most obvious and common reasons why people install skylights in their kitchens is the fact that it increases the amount of natural light that comes in. Natural light does not only help brighten up your entire kitchen, it also drastically reduces the amount of eye strain. Furthermore, skylights help cut down your use of artificial light, and anyone who spends time in the kitchen will tell you that there's nothing like natural light to help perfect that recipe. With kitchen skylights, not only will you enjoy a bright kitchen, it will also save you money in the long run.
Add Dimension to Your Home with Kitchen Skylights
Another great benefit of having skylights in your kitchen is the fact that it adds dimension to the space. The natural lighting that comes from your kitchen skylight will instantly liven up and open up your kitchen space, making it feel more modern and welcoming. In addition, kitchen skylights can make your kitchen appear bigger than it is. It's also more visually appealing compared to a flat overhead light, which can actually make your space feel small.
Create A Unique Look with Kitchen Skylights
Aside from natural lighting, kitchen skylight can also provide homes a unique look and architectural intrigue with the various customizable designs that will fit the overall theme of your house. Skylights in the kitchen can be customized according to your style. From the type of glass you prefer to the size and color, your options are endless. Before installing skylights, consider its insulation and the placement of your kitchen island to ensure that you're getting the most from your kitchen skylight.
Kitchen Skylights Cost
The cost of installing kitchen skylights vary depending on the materials used. It needs to be installed by professionals to ensure that your roof doesn't leak. A skylight can be square or rectangular in shape and already includes everything needed for the installation. They vary depending on the size and type of skylight you prefer. Types of skylight include fixed skylight, solar skylights, and electric skylights. Skylight cost also differs for pitched roofs or flat roofs. Acrylic skylights are among the cheapest, but they can scratch and fade over time.
It's best to consult a professional skylight installer who can provide you with valuable advice on which type of skylight best suits your home. This will help you maximize the benefits skylights add to your home.
Installing Skylights In Your Kitchen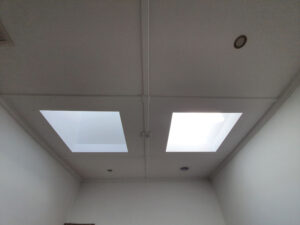 As you know by now, there are a lot of benefits of installing skylights in your kitchen. It brings along a dreamy elegance as they open your kitchen to the sun and the stars. No matter what type of kitchen you have, there's definitely a skylight that will match. Kitchen skylights in Melbourne have grown in popularity over the years and there are many different choices depending on your budget. Whether you choose a custom glass panel or a traditional skylight, you can definitely achieve your dream kitchen with plenty of light.
Skylights In Kitchens
No matter the design of your kitchen, there's always a matching skylight to complement it. From traditional and rustic kitchens to modern and minimalist ones, there are a number of creative ways in which you can add skylight to your kitchen. Do it right and you'll have an elegant and well-lit kitchen.