Custom Skylights & Roof Lights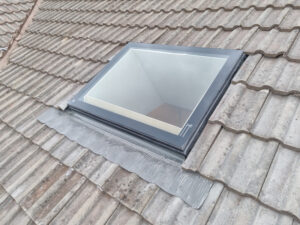 Looking for skylights & roof lights in Melbourne? Roof lights brighten your home with natural light and a view of the sky. Vivid skylights transform those dull areas of your home or business into inviting spaces. Brightening up dark or dull areas has never been easier by installing a skylight. Roof lights give you the added benefit of electricity savings as well.
Call Vivid Skylights for a quote now installing one of our quality roof lights into your home or business. Whether it's the need for natural light in rooms where windows are not an option, or simply don't draw in enough light a Vivid skylight is the solution for you.
Custom Skylights Melbourne
Vivis Skylighst installs custom skylights in Melbourne, throughout the south eastern suburbs. We have experience with all kinds of custom skylight and roof light construction, including commercial and residential properties. Custom skylight installation can be quite affordable if you find the right builder who has experience with roof lights. Vivid skylights invites you to pick up the phone and let us know about your situation.
Looking for Custom Skylights in Bayswater?
Bayswater is a suburb that loves its custom skylights. It can be cost effective to have a custom skylight installed by professional builders with skylight installation experience. Vivid Skylights installs custom roof lights throughout Melbourne's south east suburbs and have completed many custom skylights in Bayswater. Our clear, laminated glass skylights will allow you to see the sky. They collect sunlight for most of the day, for as long as the sun is overhead. They can be installed on tiled or corrugated roofs, as well as flat roofs. We're a family business with over 30 years business in building and construction and have completed many residential and commercial skylight installations all over south east Melbourne.
Where to Buy Custom Made Skylights?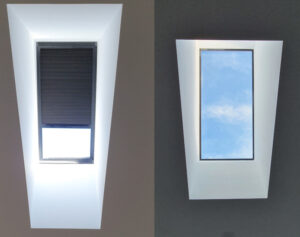 For custom made skylights and skylight installation, we invite you to contact us for a quote about your project. Our skylights are manufactured from 5mm laminated glass. The benefits of limitation is that if the glass is broken, it will hold together. The top of the skylights are frameless so water won't pool on the bottom edges for low pitch applications. With a strong aluminium frame and a black powder coated finish, our skylights look amazing on pitched tiled or corrugated iron roofs. With a five year warranty, our laminated skylights are a quality option that Melbourne residents are installing on their homes.
Custom Size Skylights in Melbourne
In terms of custom size skylights or roof lights, you can view the current size of skylights that we offer. Roof windows are simple to install and can be installed into existing roofs. Filling a room with abundant light has never been so easy by installing a skylight. Melbourne skylights can be installed with either a framed or frameless glass shaft. Looking up through the clear glass of your roof window you will see the ever changing sky. By installing custom size skylights in your home it will dramatically change the feel of that space making it much more inviting.