The Cost Of a Skylight – A Guide
Skylights are an efficient way to bring in more natural light into your home as well as elevate the interior of your space. A skylight is a roof window that lets you enjoy the view of the sky while enjoying the benefits of natural light.
At first, a skylight might seem like an interesting cosmetic feature, but installing a skylight is actually a worthy investment that has a lot of benefits that will make you wonder why you didn't have one installed sooner.
The cost of a skylight varies depending on the shape, size, and material. Skylights are either made of plastic or glass. A laminated glass skylight is more expensive compared to plastic or other types of glass skylights but is also a lot more durable than other skylight materials. One sheet of laminated glass has two panes of glass that are glued to either sides of an acrylic panel. When it gets hit by something, the glass gets cracked, but it doesn't break.
How Much Does a Skylight Cost in Melbourne?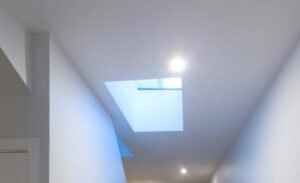 The cost of a skylight in Melbourne depends on the model and material of the unit — if it's a tubular skylight, fixed skylight, or operable skylight, and whether it's made of acrylic, polycarbonate, or other types of glass and plastic.
Fixed skylight: This is one of the most popular types of skylight and is often installed on the dark areas in the house such as the stairwell or the attic. Most fixed skylights are made of glass and the frame is made of aluminum, timber, or steel.
Operable skylight: The versatile one. Operable skylights not only brighten spaces but also provide much needed ventilation, perfect for areas in your home such as the kitchen or the bathroom. It can be opened manually or with a remote control, making it a little pricier than fixed skylights.
Tubular skylight: If you prefer natural light to focus on a specific area of your house only instead of it being dispersed, then tubular skylight is perfect. It consists of a roof-mounted light collector, a tube, and an interior fixture.
How Much Does it Cost To Install a Skylight?
When it comes to the question of how much to install a skylight, the answer is – it varies. It depends on the type of roofing you have, the kind of skylight you want, and the number of skylights you want to install among other factors such as:
The accessibility and pitch of the roof.
Whether it's a new skylight installation or just a replacement.
Skylight accessories and upgrades
Materials needed for installation
Cost of labour
What Are the Cost Benefits of a Skylight Compared to Indoor Lighting?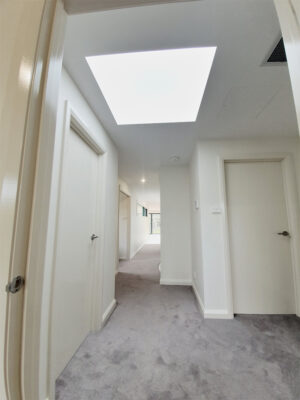 Installing a skylight might seem expensive at face value but the benefits of a skylight outweighs the cost. In the long run, you'll save more money compared to when you rely on indoor lighting only. With skylights, you"ll be able to:
Save on electricity: One of the biggest benefits of skylights is how they allow natural light into your home. No need to turn the lights on in the daytime, especially in the areas of your home that are typically dark. Enjoy taking a bath or cooking in the kitchen while the sun is shining bright.
Better ventilation: Another great benefit of a skylight window is that you can actually open it to let fresh air in. This allows air to circulate around your home, getting rid of stale air. No need to turn your A/C or fan on as well when it gets a bit humid, which helps bring down your electricity bill as well. Natural light is also cooler than artificial light.
Illuminate the space: This is something natural light can do that indoor lighting can't achieve. It makes any space look bigger and more inviting, which helps lift the mood and makes anyone feel energetic.
Increase the value of your home: Skylights are actually a big selling point for potential buyers. Natural light is something that people always look for in a home. After all, no one wants to live in a dark and stuffy house.
Enjoy the view: Enjoy dining under the stars in the comfort of your home or lounging in your living room while enjoying the sun. These are priceless benefits of skylights that indoor lighting can't give.
Skylight Installation Price with Vivid Skylights
Vivid Skylights is a premium supplier of skylights in Melbourne. We offer high quality skylights and accessories that are best suited for most residential homes. Our skylights are made of laminated glass panes to ensure safety.
Our skylights are easy to install and have a strong and durable frame. They are suitable for both corrugated iron and pitch tiled roofs and come with an easy to install flashing kit for roof installations around 15 – 60 degrees.
An installation guide is also available here to give you an idea of what is required when installing skylights. Make sure to hire an experienced carpenter to install your skylights to ensure that no damage or pooling of water will occur.
Vivid Skylights – Skylight Price List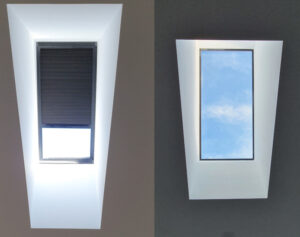 Our skylights are available in 4 sizes and more sizes will be added soon so make sure to come back to our page regularly. Please refer below for our skylight price list.
Electric opening skylight:
Fixed skylights:
Contact Vivid Skylights for a Skylight Cost Estimate
If you're still unsure of what skylight to get for your home, contact us directly and we will provide you with a skylight cost estimate as well as the type of skylight that will suit your place. We supply both fixed and operable skylights as well as skylight accessories.