Attic Window Guide for South East Melbourne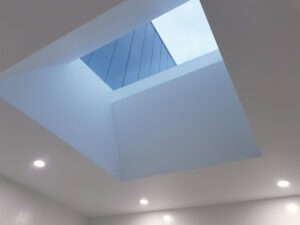 The benefits of skylights are understated – there are a lot of advantages that you can enjoy from them other than to bring in more natural light to make the larger living areas of your home brighter and livelier. They can also be installed in the often overlooked, typically darker areas of your home to provide more natural light — such as hallways and bathrooms.
A skylight can serve as an attic window, which will provide a welcome ambience of natural light, especially if you have an attic bedroom. Not only can skylights provide natural light, they can also help with proper ventilation, making your attic a more comfortable and cozy place to stay in.
Vivid Skylights supply premium quality skylights in south east Melbourne and all of Melbourne. We offer both fixed and ventilated skylights in four standard sizes with more sizes to be added soon.
Can a Roof Window be Used as an Attic Window?
Skylights, also often referred to as a roof window, can be installed anywhere in your house where you wish more sunlight and air to enter. Skylights can definitely serve as an attic window if you get the operable one. Operable skylights can be opened either manually or with a remote control.
Even if you get a fixed skylight, it can still be a perfect attic window to let sunlight into your space so it doesn't look dark and stuffy. A roof window is perfect for areas like the attic since it can be difficult to install standard windows there.
Can a Skylight Window be used as an Attic Window?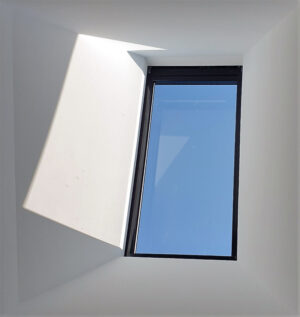 Skylight windows and roof windows are one and the same. If you want to have an attic window but there's no space on your wall to fit one, then a skylight window is the solution.
Installing a trio of skylights from different angles, ensuring that all parts of the attic are receiving natural light is a great idea. There are a wide variety of skylights available in the market so you'll definitely find one that will best serve as an attic window.
What is a Loft Window Vs an Attic Window?
Loft window and attic window are both roof windows. They serve the same purpose, which is to give brightness and let air circulate in your loft or attic. Usually, loft type spaces don't have space for standard windows as well, so a roof window is the perfect solution.
Install a Vivid Skylight Skylight Roof Window
If you're looking for a skylight roof window supplier, Vivid Skylights is one of the trusted skylight suppliers in Melbourne. Our skylights have a strong aluminum frame with a black powder coated finish and can be installed to have either a frame or frameless glass finish internally. The top of our skylights are frameless to ensure that water will not gather on the bottom edges in low pitch roof applications. All our skylights are suitable for any roof window design you wish to have in your loft or attic.