Square Skylights For Homes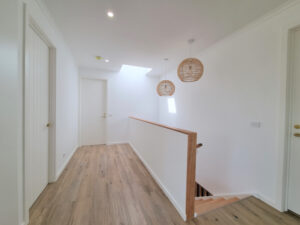 There's something about the sun shining on a space that makes it more inviting and aesthetically pleasing. Square skylights for homes are the perfect way to make use of the natural light to elevate the interiors of your home.
Square skylights for homes are not only a design piece but also a functional fixture that provides lots of benefits such as reducing electricity consumption, improving the ventilation of your home, and providing an abundance of natural light to lift everyone's mood and encourage productivity.
Square Skylights with Vivid Skylights
If you're looking for high quality square skylights to install in your house, Vivid Skylights offer the perfect solution. We are a quality supplier of premium standard sized square skylights in the Melbourne area. We offer a wide variety of standard sized roof windows that are perfect for most residential homes.
Square Skylight Installation Information
Depending on the type of roof you have, square skylight installation can be a DIY project, or if the structural members of your roof need to be adjusted to suit the required opening size, then consultation with a structural engineer is needed.
Vivid Skylights come with easy to install flashing kits and a step-by-step process on how to install a square skylight.
Where Can I Buy a Large Skylight?
There are a number of ways on how you can incorporate skylights into your home. Skylights come in different shapes and sizes to suit the design that you want to achieve. Vivid Skylights offer four square skylight sizes. Whether you want a small skylight or a large skylight, we can supply it for you.
Skylight Options with Vivid Skylights
Vivid Skylights not only offer a range of skylight options, we also have skylight accessories to enhance your skylight's functionality. Below are the available skylights sizes that we offer for both fixed and electric opening skylights:
650 x 1200mm
650 x 900mm
950 x 1200mm
950 x 950mm
Skylight Square
One of the good things about a skylight, square or otherwise, is the wide range of design options you can choose from. A quick search on the internet and you'll find tons of inspirations for modern minimalism, vintage inspired, and industrial themed space among other interior design ideas.
Types of Skylight Glass
Skylights can either be made of plastic or glass. But glass is the more preferred material since it's more durable and does not easily scratch. The most common types of skylight glass use include annealed glass, heat strengthened glass, toughened glass, and laminated glass.
Vivid Skylights use laminated glass since it's one of the most durable types of glass. It's also the best available option for walk-on or overhead glazing applications. Our skylights have 5mm laminated glass panes for added protection, meaning if it breaks, it will hold together and not shatter into pieces.
Skylights are one home improvement investment that you won't regret because of all the benefits you can get out of it. Contact Vivid Skylights now and let's get you started.